AMANDA'S SHOWREEL
LIGHTS. CAMERA. ACTION! 
Amanda Byram's showreel for UK and American television. Featuring Amanda presenting Entertainment Tonight, The Red Carpet at The Emmys for FOX TV USA, Total Wipeout, Sport Relief Global, Paradise Hotel, The Angel on Sky One, and Don't Stop Me Now.
TV Host
From Breakfast TV to Hollywood to Big Red Balls
Amanda's TV Journey…
Her career started at an early age when she took the modelling world by storm and she didn't stop there! TV beckoned and her fledgling gig was to co-host Ireland's first ever Breakfast show Ireland AM. Not an easy job for for one so young, but Amanda took to it so naturally that after just one year she was invited to co-host on the iconic breakfast television show – The Big Breakfast – on CH4.
Hollywood, USA
Having established herself in the UK and Ireland, Amanda broke America, hosting primetime network shows on FOX such as: The Swan and Paradise Hotel. Her USA career also saw her hosting Entertainment Tonight for Sky One, and co-hosting game show Grand Slam with popular US comedian Dennis Miller for GSN.
BBC and Big Red Balls
Back in the UK, Amanda was chosen to host the UK version ABC's Wipeout on BBC1. She hosted 6 seasons of Total Wipeout alongside Richard Hammond. Amanda's irreverent and deprecating humour landed her several TV awards for Best Host and Best TV Show. Her TV credits also include host of Sky One's The Angel and popular talent show Don't Stop Me Now.
Pride of Ireland
Amanda is also highly sought after in the corporate world having been chosen as the ongoing host of The L'Oreal Awards in Ireland as well as The Pride of Ireland Awards and The IFTA TV Awards.
Body By Byram
BE STRONGER THAN YOUR EXCUSES
Activewear for Women
BODY BY BYRAM is Amanda's new activewear range. Her dedication to health and well-being has lead to her being recognised as a role model and community leader for women who, like her, believe that strong is the new skinny. Amanda carries this with her in both the physical and virtual worlds and is communicating with more and more women everyday. Whether it's the one-on-one advice Amanda offers to women in gyms, fitness studios, spin classes and yoga sessions or conversing with them on mass through social media, blog posts and workout videos, Amanda is fast becoming one of the most influential voices in non-professional sport for adult women.
Creating a Brand
And so, armed with a passion for activewear and an implicit understanding of what women want, Amanda is ready to share her inaugural collection. Her dedication to the designs and integrity to only deliver clothing that she would proudly wear, permeates through every aspect of BODY BY BYRAM. The range is designed to empower the modern woman. Every garment is stylish yet supportive and, above all, created with absolute authenticity. Before Amanda and the team got to work on the designs, she knew that she needed a logo that inspired all who saw it. Almost instantly, the logo was scribbled on her notepad: a wing connected to a "B" logo. For her, it symbolises both the ability of the individual to take flight and soar above the crowd, whilst simultaneously recognising that every women is driven by a maternal instinct to nurture under the wing. It is both a reference to the ME and the WE. The former representing strength, independence and identity and the latter denoting community, sisterhood and the unique sense of pride experienced when belonging to a tribe.
Touchstones
With such a strong icon in place, Amanda knew she had to deliver a collection that was worthy and, from day one, created five pillars that would ensure she stayed true to the women who she was creating the collection for.Throughout the process, one question above all was asked, "What would SHE want?" The answer? Simple… FASHION, FABRIC, FIT, FEATURES and FEEL. These touchstones informed Amanda and the team every step of the way to ensure they never lost sight of who SHE is and, more importantly how to help her exercise with freedom and confidence and allow her to be stronger than her excuses…
Travel Writer
Sun! SNOW! SPAS!
Adventure Girl
Amanda is now a celebrated travel writer. Her reviews on hotels, spas and fitness retreats can be found on the popular website Huffington Post. As a travel enthusiast, she decided to start writing about her experiences, which were quickly recognised and snapped up by thespaspy.com. Her work has also featured in Grazia, the Mail on Sunday and Your Fitness.
Far and Wide
Amanda has been fortunate enough that her job as TV Host has taken her around the globe. For example, she filmed BBC One's Total Wipeout in Argentina, Travel Channel's RV Rampage in New Zealand and Fox's Paradise Hotel in Mexico as well living in Los Angeles, USA.
Storyteller
Amanda's writing style is based on weaving a narrative that allows the reader to feel as though they are on the journey with her. The result is a review that is relatable and easily imaginable; describing more than just the facts and really embracing the nuances, atmosphere and ethos of each property. Furthermore, Amanda throws herself into every travel experience, and whether she is bungie jumping or swimming with dolphins, she leaves no stone unturned to ensure the reader knows exactly what is on offer at the hotel and surrounding area.
Health and Fitness Leader
EMPOWERING AND INSPIRING WOMEN 
Health and happiness
Amanda has always enjoyed the benefits of a fit and active lifestyle. Over the last few years, she has become increasingly known for her athleticism and has featured in publications such as: Women's Health, Fit magazine, Rude Health, Healthy Magazine and writes a monthly column in Your Fitness.
GIRL POWER
Furthermore, Amanda is passionate about not only her own health and fitness, but also sharing her hints and tips for staying in shape with of women of all ages. Having spent most of her adult life in front of the camera, she understands the pressure women feel to look a certain way and has been so forthcoming with her own struggles that she is now recognised as one of the most influential women in the UK's female health movement.
Amanda is also a certified LEVEL 3 Personal Trainer. She achieved her certification from NO. 1 Fitness Education..
She regularly shares her workout secrets, nutrition knowledge and mental health advice on her Instagram, BodyByByram Twitter account and You Tube Channel as well appearing as the fitness expert on TBSeen.com.
Changing lives
Amanda has also designed a sportswear range called Body By Byram that will be available in UK and Ireland in Summer 2017.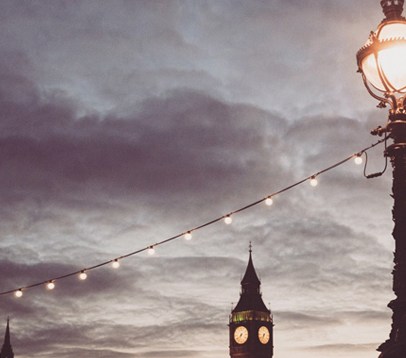 ASHTON ARTISTS
TEL: +44 (0) 7860419902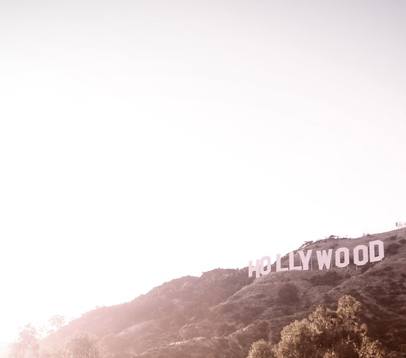 MANAGEMENT
Los Angeles, USA
OCTAGON ENTERTAINMENT
TEL: +1 310 854 8376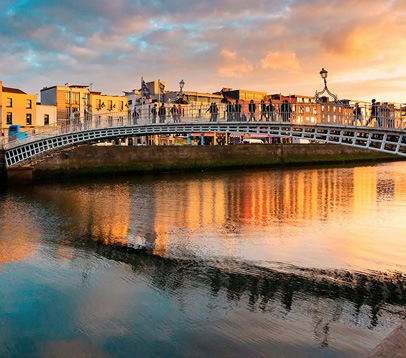 MANAGEMENT
Dublin, IRE
FIRST OPTION MANAGEMENT
TEL: + 353 (1) 670 52 33 | 38